Miami has something fun for everyone. While the Magic City is particularly known for its entertainment venues and party life, Miami has an exciting array of activities for the whole family. From world-famous museums to iconic aquariums, to beautiful parks and popular landmarks, the city is just waiting to be explored. To help you plan your next family vacation, here are the top five family-oriented activities in Miami!
Sealife lovers rejoice! Miami is home to one of the most legendary aquariums in the world. Visit this stunning theme park, home to performing sea lions, killer whales, and more. Spend the day with endangered species, such as sea turtles and manatees that take refuge in the Seaquarium. You even have the opportunity to dance and play with dolphins. It's a child's dream! Not to mention the spectacular views of Miami's downtown that you'll get from the Seaquarium.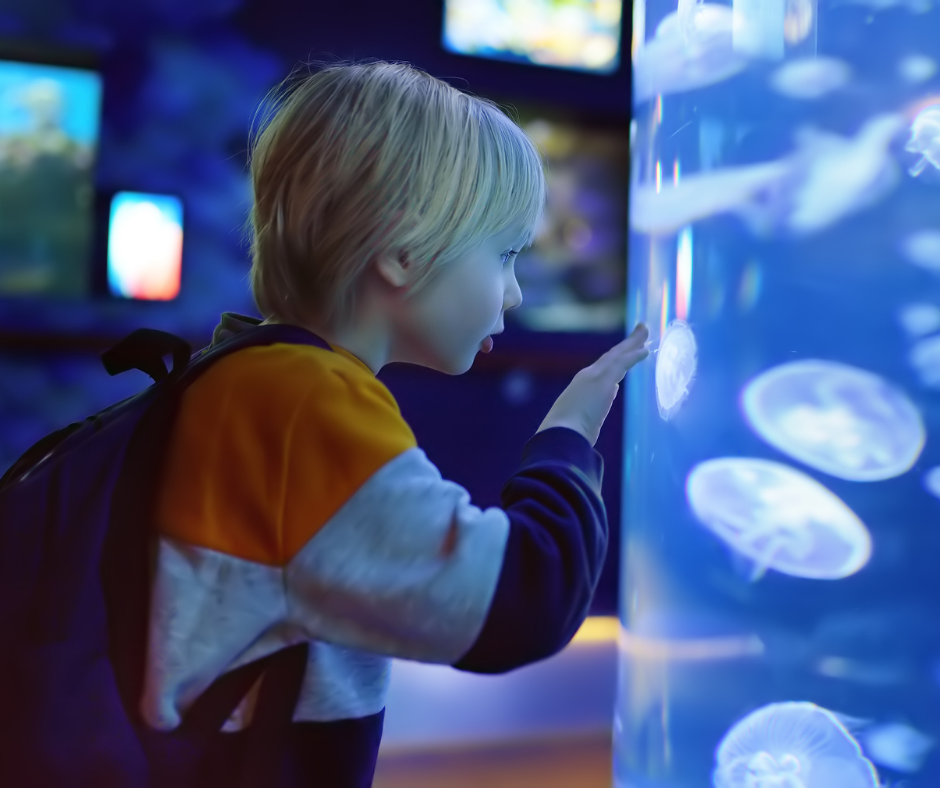 Not exactly in Miami, but it's only a short ride away! These incredible, ancient marshlands are beaming with spectacular animals and plant species. The lore of Everglades National Park is centuries-old – where else can you be this close to alligators and crocodiles at once? Explore the stunning landscapes of the Everglades via an airboat guided tour, and be transported to an ecosystem outside of time. Learn of the geography and history of these beautiful lands and let the kids gasp when they see a manatee up close.
Who doesn't love a good science experiment? The Phillip and Patricia Frost Museum of Science is home to many fascinating scientific wonders. Explore the grand planetarium and the aquarium, as well as captivating exhibits on the human skin, flight, mammoths, x-rays and so much more. Lose yourself as you learn about biology, ecology, astronomy, and various other fields of study. Interactive displays and inventive engineering labs offer dynamic activities for kids and parents alike.
On a brilliant, sunny day, tour the gorgeous estate of Vizcaya. This Italian-villa-inspired building is finely decored with stunning architecture, lush, manicured gardens, and breathtaking views of Biscayne Bay. Declared a National Historic Landmark, travel back in time to the 20th century, and delight in exquisite collections of fine art. Of course, it's just as beautiful to take pictures of the water fountains and angelic statues. Take in the ocean breeze and enjoy a very peaceful excursion.
Biscayne Bay is incomparably beautiful and wondrous. Across the natural bay, you'll enjoy the expectable of some of the most luxurious, grand mansions and yachts – owned by famous actors, singers, businesspeople, and the likes. (You might even spot Gloria Estefan!) Across the palatial homes, delight in the bay's calm, clear blue waters and be transported to a peaceful place. From the cruise, take in awe the stunning views of Miami's downtown – a unique point of view only possible from the water. This is a unique VIP experience for the whole family.
♦
Want to explore more of Miami? With us at Gray Line Miami, book your very own Best of Miami Day Trip, and embark on a wonderful trip that will take you across the Magic City's most famous locations! Explore everything from Star Island to Venetian Causeway, Wynwood, and Little Havana, as you uncover the greatness that the Magic City embodies. Book today!