Sailing out to Grand Bahama is the ultimate daycation trip. Here's why:
Enjoy the cruise out to Grand Bahama from Florida.
If you book a tour with Gray Line Miami, you'll be picked up at your hotel and driven to Port Everglades at Fort Lauderdale. From here, your ferry out to Grand Bahama will set sail. It's a four-hour trip, during which you can relax and enjoy the crossing. The sail will be smooth and comfortable, and you can relax in the on board bar, or spend time in the shops.
It's a day trip to a tropical paradise.
Grand Bahama is the northern most island in the Bahamas. It's recognisable from its beautiful beaches, turquoise waters, reef lined coves, national parks and wildlife. It really is a stunning place to see.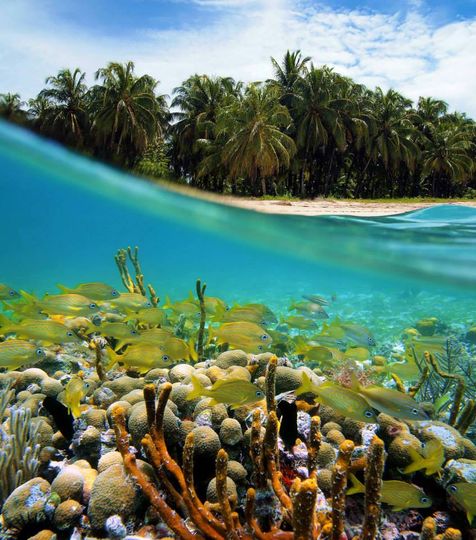 Experience beautiful Gold Rock Beach.
One of the most beautiful beaches to look out for is Gold Rock Beach. It's one of the most picturesque in the Caribbean. If you are visiting as a day-tripper, then it's one of the best to see – you'll experience the typical soft sand and beautiful bright blue water of the Bahamas. The memory of it will stay with you for a long time.
Discover the colourful culture and history of the Bahamas & the Caribbean.
Grand Bahama is naturally beautiful, and it's also culturally rich, too. You'll be able to see the island's arts – from paintings in the galleries to the traditional straw works at the local market places. You'll no doubt hear the Rake & Scrape style music when you're on the island, which adds to the atmosphere of your visit.
Shop!
You can indulge your shopping habit at Port Lucaya – a fine selection of shops, boutiques, bars and restaurants. Shopping in the Bahamas is Duty Free on some products so there is some really good buys. There are also good quality authentic arts and crafts for sale here also.
Enjoy the glamour and luxury of Grand Lucayan Resort.
You may just choose to check in to the Grand Lucayan Resort when you arrive on Grand Bahama and who could blame you. It has it all – bar, restaurant, fabulous food, spa, access to the beach and golf. The resort encapsulates the beauty of the Bahamas in a relaxing and inviting resort. It's a wonderful way to spend your time here.
Sail to Grand Bahama with Gray Line Miami:
Gray Line Miami is the sight seeing expert of the region. We offer superb tours of Miami, but also some really good value day trips to the Bahamas. It's a wonderfully easy way to extend the experience of your vacation by sailing out for the ultimate daycation.
Hop over to the Gray Line Miami website at graylinemiami.com where you will also find full details of Bahamas Day Trips. We'll pick you up at your hotel, and drop you back there in the evening. All you have to do is enjoy the ride. 
Our website also covers all of our tours of Miami You can also visit our Facebook and TripAdvisor pages for travel inspiration and more feedback from our guests.
We look forward to meeting you soon on one of tours of Miami!
Gray Line Miami team.